Aeromexico increases flights to Quito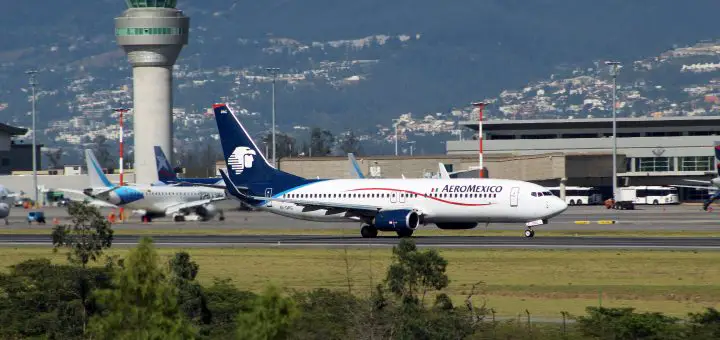 Rate this post:
From April 13, 2018, Aeromexico increases flights to Quito now operates 7 weekly flights to 10 flights weekly, 2 daily flights operating on Fridays, Saturdays and Sundays en route to Ecuador.
As part of the event Routes Americas 2018, Quiport and Aeromexico announced a major new news for Ecuador and especially to Quito from mid-June 3 flights Mexican airline adds more to its flight to the Ecuadorian capital from Mexico City.
During summer, they will be 12 weekly flights, which means 5 extra flights to Quito with the screening of arriving at the end of 2018, 14 flights weekly.
New flights Mexico - Quito
These new flights will operate on Fridays, Saturdays and Sundays with a Boeing 737-800 with 160 passengers, which mean that the airline will offer 960 weekly additional seats between Ecuador and Mexico that will further enhance the trade and tourism between the two countries .
Flight Mexico City - Quito
The flight will operate with number AM-759, from Mexico to the peeling 6 pm and arrive in Quito at 10:35 hours after 4 hours 35 minutes.
Flight Quito - Mexico City
This flight will operate with number AM-760 and will be peeling back from Quito at 11:55 pm on day of arrival flight and arrive in Mexico at 4:45 am the next day after 5 hours with 50 minutes.
New 3 flights are now available for purchase on the website of the airline and is expected to a reduction in fares between the two countries, which for now, Aeromexico is the only airline flying directly also present.
AeroMexico and its operation in Quito
The airline began flights in Quito on December 17, 2013 and was the first international airline to operate the new Quito International Airport Mariscal Sucre.
Initially, the flights started with smaller aircraft model Boeing 737-700, but thanks to growing demand, its operation is now with version -800.
lifting the requirement for Ecuadorians to possess visa is expected in the coming months too, to travel to the neighboring country of Mexico.