Airport shuttle bus Airport Express Lima Lima - Miraflores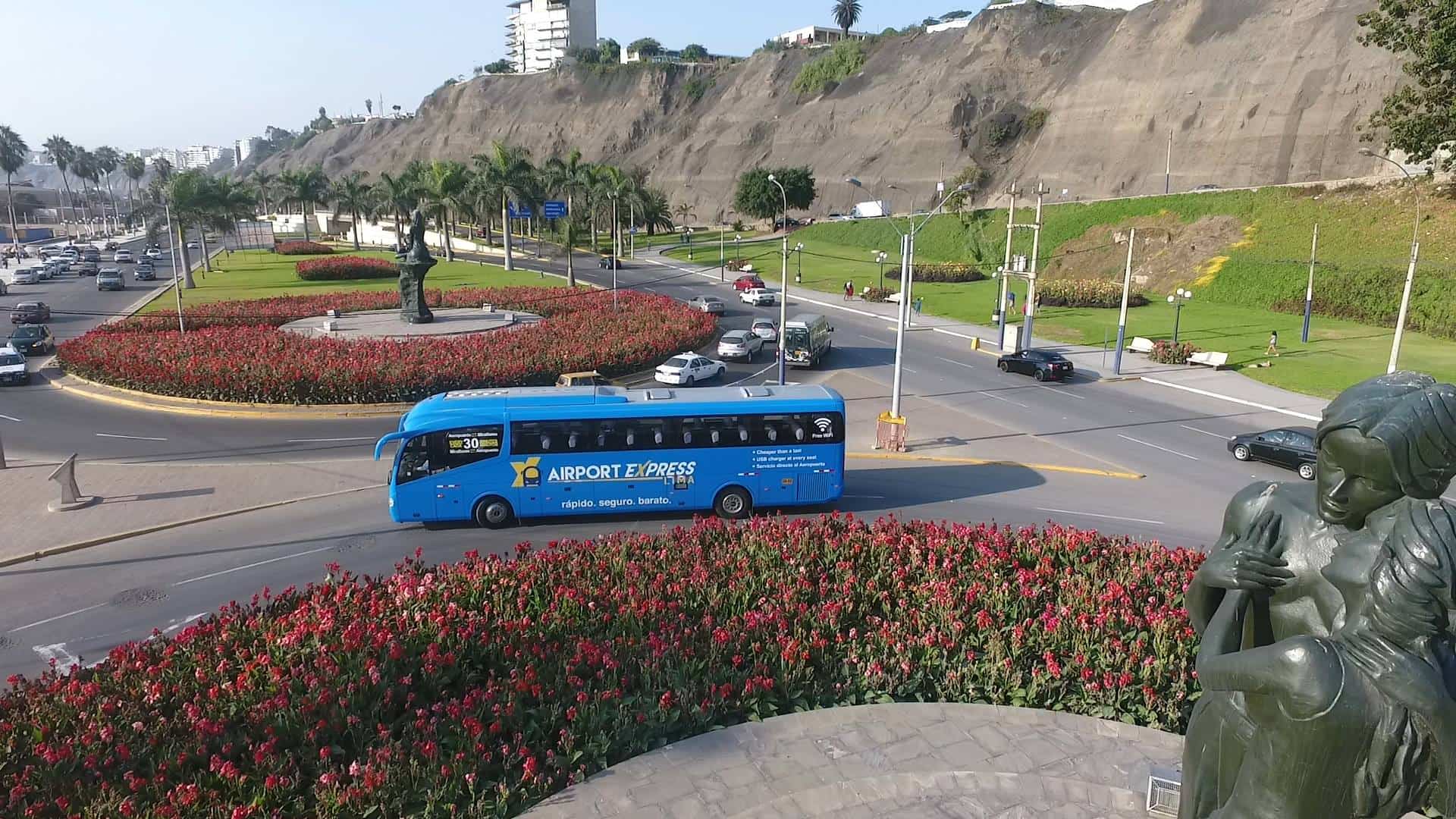 Rate this post:
Partnets Lima Airport (LAP), Operator of Jorge Chavez International Airport (JCIA) offers from 1 April shuttle passenger air terminal to Miraflores and vice versa, bus transport Lima Airport Lima Airport Express.
Through the company Airport Express LimaMore than 40,000 people daily can make use of this service through affordable rates.
The rates established for this new service are from US $ 6 for children, and from US $ 8 for adults in an introductory way for the first month. Prices may vary depending on the transport route requested, back and / or back.
8 buses have been implemented, with capacity for 39 people each, which also offer free wifi, TV, A / C, USB chargers, GPS, toilets and no luggage limit.
This new service can be taken from the service modules located in the Ground Transportation Center of national and international arrivals, telephone or web www.airportexpresslima.com. Notably, Lima Airport Express has all the security measures required by LAP.
"We care because the passenger has the best experience inside and outside the airport. Therefore, the implementation of these buses seeks to provide a new option for safe, accessible and orderly transportation, "said Arturo Vera, LAP Commercial Manager.
Transportation schedules
Buses are available 7 days a week, at the following times:
Miraflores airport-
From 07:00 hrs to 12:00 hrs (every 30 minutes)
12:00 hrs to 18:00 hrs (every 1 hour)
18:00 hrs to 00:00 hrs (every 30 minutes)
Miraflores - Airport
From 06:00 hrs to 09:30 hrs (every 30 minutes)
10:00 hrs to 17:00 hrs (every 1 hour)
From 18:00 hrs to 22:00 hrs (every 30 minutes)
Starting points / destination:
Hotel Jose Antonio (July 28 Av # 398 -. Miraflores)
Hilton Hotel (Av. La Paz 1099, Miraflores)
Casa Andina Private (Av. La Paz 463, Miraflores)
Double Tree Hotel (141 Independence Street, Miraflores)
Boulevard Hotel (Av. José Pardo 771, Miraflores)
Torre Blanca Hotel (Av. Jose Pardo 1453, Miraflores)
Marriott Hotel (Malecón de la Reserva 615, Miraflores)