LATAM Market arrives to Ecuador on domestic flights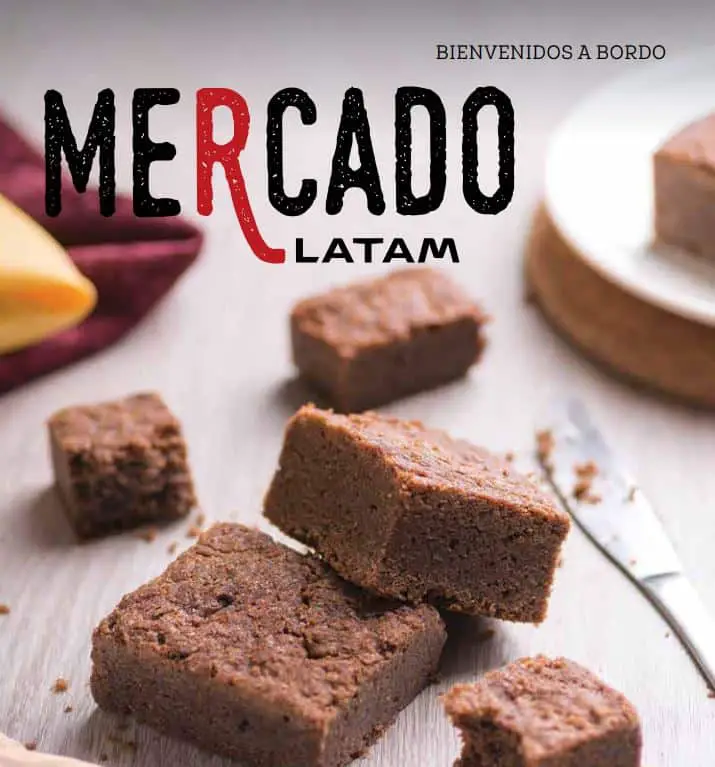 Rate this post:
On July 12 Market LATAM arrives to Ecuador and with this a new way to rebuild LATAM fly to Ecuador on its domestic flights, which seeks to reduce the prices of their fares by between 20% and 40%.
Under the campaign #Librevolador, LATAM Airlines Ecuador starts a new stage of its domestic flights in Ecuador, which officially began on April 6, 2009, marking a before and after for the Ecuadorian aviation, since then made the difference with less than competitive rates. Now, under a new framework and greater challenges in a market looking to bounce back after 2 years of demand reduction, the LATAM group has been gradually releasing the so-called LATAM market where Colombia was the first country to implement the penultimate and Ecuador.
Flight Report:San Cristobal to Guayaquil testing the LATA Market.
LATAM market has the idea of ​​offering local products on domestic flights for each airline subsidiary, entering a kind of low cost method, thus competing with the increasing formation of new airlines line low or ultra low cost. With LATAM market also released in Ecuador 4 new rate groups:
In a few days @LATAM_ECU launches a new way to fly in #Ecuador cheaper and easier. Here advance details of the concept #libreVOLADOR ✈ pic.twitter.com/HcYG8huqcf

— Nicolás Larenas ✈️ (@n_larenas) July 3, 2017

These rates called Promo, Light, Plus and Top offer each traveler a range of benefits, advantages, restrictions and benefits, of course, you pay more, the airline will give you more.
Promo: It includes a handpiece maximum of eight kilos and randomly assigned seat. Passengers may purchase checked baggage. It does not include seat selection, preferential seating, returns and exchanges and accumulation of kilometers Latam Pass. This rate is only available when promotions are released.

Light: It includes one piece of hand luggage up to eight kilos, seat randomized and accumulation of kilometers Latam Pass. Passengers may buy baggage, seat selection and preferred seating. It does not include changes or refunds.

Plus: It includes a hand piece maximum eight kilos; a piece of luggage maximum 23 kilos; Seat selection; Pass Latam accumulation of kilometers.

Top: It includes one piece of hand luggage up to eight kilos; two pieces of baggage of 23 kilos each; Several seats and preferred seating; change and returns without penalties; and accumulation of kilometers Latam Pass.
With the entry into service of these new rates, travelers accustomed to flying in LATAM on domestic flights as Quito, Guayaquil, Cuenca, Galapagos (Baltra and San Cristobal) must be aware of the restrictions of each fare (some do not earn kilometers LATAM Pass), but above all, know that the most basic rates do not include checked baggage, which was until now standard on all fares airline, and must pay more for wearing a checked baggage, but the benefit remains one carry-in cabin.
Also, note that the ticket price, as in any airline, will depend on the anticipation of buying it. The closer to the travel date, you will almost certainly pay more if you order in advance.
As now you pay only for the services you are interested, for example, if you go a day Guayaquil, why pay more for the service of a suitcase in winery ever use. So now you personalize your trip and if you want to carry luggage, you pay just enough, as detailed:
Eye to detail in anticipation of the suitcase, if you buy from 0 to 3 hours before cost you more, so do not forget to do or anticipate your needs, of course, if you want to save money.
In addition, LATAM Ecuador proposes a series of recommendations before traveling, how to measure your personal cabin baggage that meets the maximum size and weight by your personal item, do not forget to check-in to save time at the airport , label your luggage and leave it at the airport counter and have your board through printed or on your cell, more details HERE.
With the new rates you can take up to 1 hand luggage 8 kilos measures 35cm wide by 25cm deep and 55cm high, plus one personal item (backpack, briefcase or similar) maximum size of 35 cm wide by 20cm deep and 45cm high.
You can also pay for preferred seats down below before the plane for $ 8 if you do it with time to make web check-in, otherwise the cost increases.
LATAM Market menu Ecuador
Ecuador's menu consists of the following categories and products (you can click on each image to enlarge and read the details).
Coffee shop
Juan Valdez coffee classic starts at $ 1.50 like Nature's Heart tea flavors, if we add banana muffin or a classic combo Bold on sale for only $ 3.50. If we think prices of airports, it is cheaper.
Drinks and Children
The Hielera is the section of drinks and Cokes, Sprite, juice Refresh or all Guitig cost $ 2.00. Nutri also played Toni and chocolate milk carton for children and a combo with a sandwich, plus peach juice and biscuits for $ 7.50. Compare prices something at a cafe in waiting rooms;). The sale of alcohol will be given later for the second version of the magazine LATAM Market in Ecuador until it meets permits selling them.
Wraps and sandwiches
The most forceful menu are sandwiches and wraps, starting at $ 6 with traditional ham Visking, Dutch cheese and cream cheese to $ 7 by one gourmet turkey with bread Parmesan, Dutch cheese, butter with paprika and garnish dried tomato. They also thought about offering vegetarian wrap with mustard, honey, spinach, caramelized onions, lettuce, arugula, red pepper and sauteed zucchini for $ 6 or fruit salad for $ 4. Eye gourmet, vegetarian and fruit salad will be available only on flights longer than 2 hours, bone and also only for Galapagos Galapagos can only ask you heat the sandwich.
I find a sandwich of ham would have been a nice touch over Ecuador, but maybe it could later implement.
There are also wraps combos and grape juice for $ 7 or $ 9 gourmet turkey with a strawberry Tropical. If you compare with the Spanish, if they are more expensive, but with a cafe waiting room ...?
Sweet
For those who love sweets there are also options from $ 1.00 for a manicho, Chips Ahoy for $ 1.50 or $ 3 upward by Snickers, M & Ms, Haribos, KitKat or more expensive, a chocolate organic Pacari 65% cocoa $ 4.50. Prices near a supermarket.
snaks
Tortolines or a Lays potato for $ 1.50 or up a Kiwas by $ 2 to reach $ 3 per Pringles cream and onion or a bag of nuts Go! Nuts. There is also the option of a Pringles combo plus a Coke for $ 4.50.
These are the options and hope to try soon to tell how rich are the alternatives on the menu and how the board performs service on flights as short as Cuenca from Quito or Guayaquil.
If the test, do not forget me in on what may seem to them the various options and especially if your ticket cost less than before.