Cargolux Airlines increases its flights to Quito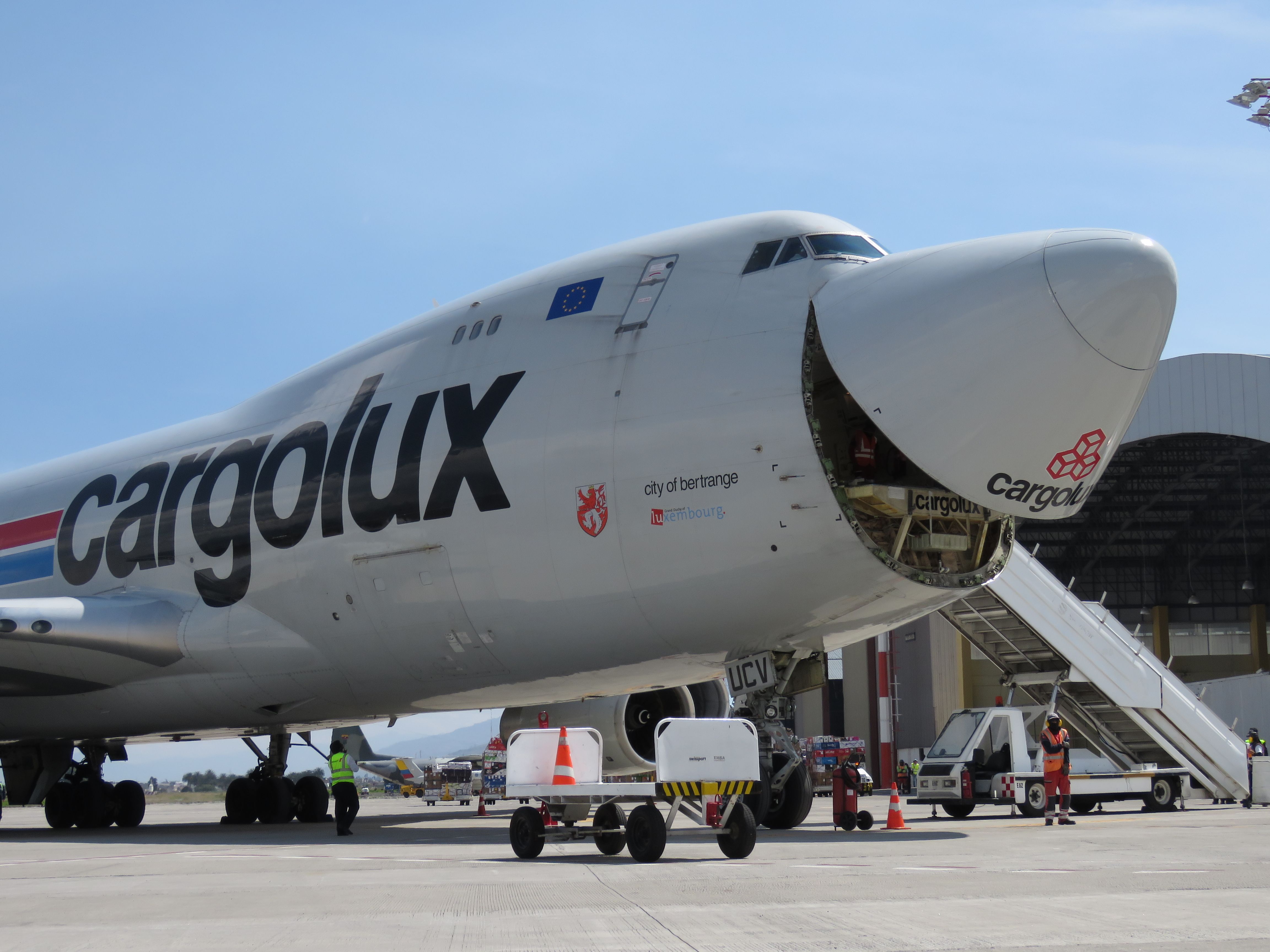 Rate this post:
After leaving to fly from Latacunga, Cargolux Airlines increases its flights to Quito, requesting to move from an operation 4 weekly flights to 1 per day (7 week).
The airline Luxembourg, which operated by the less than 6 years in Latagunga, It has shown a strong development strategy route to Ecuador after having started flying to Quito regularly, remember that he did for a while temporarily while the Latacunga airport was remodeled this in the Old Mariscal Sucre.
Cargolux began regular operation to Quito on July 2, 2017, then operated up to 4 times a week, he asked to be formalized on August 19, 2016, then flew only to Latacunga with 3 flights a week, that request into thinking that the operation to the Alternative Airport Cotopaxi was sustainable or fulfilled what the airline expected route in terms of profitability.
Airline @Cargolux_Intl solicita aumentar de 3 a 4 vuelos semanales entre #Luxemburgo Y #Latacunga I #Quito: pic.twitter.com/a5nTU0iNkE

— Nicolás Larenas ✈️ (@n_larenas) August 25, 2016
Over time and during 2016, they started rumors that Cargolux wanted to fly to Quito instead of Latacunga, although its operating permit allows you to fly to both airports, but profitability would be virtually impossible, given the closeness between them less than 25 kilometers or 1 hour and a half.
By early 2017, rumors became stronger and learned that June 31 would be the last flight to Latacunga and putting temporary step to regulate international cargo flights from the terminal.
With the first flights of Cargolux to Quito, we could see the strong decision of the airline and why they wanted to fly to Quito.
Why fly to Quito instead of Latacunga?
The answer is quite easy, by the load. The main strength of exports from the central highlands of the country are the flowers and the leading producers are in Cayambe, less than 45 minutes north of Quito airport, so bear this burden to Latacunga imply a greater travel time and therefore, higher operating costs for growers.
Then there are the great advantages of the new Mariscal Sucre regarding cold rooms, warehouses and cargo processing.
More Flights to Quito
It was not even a month since Cargolux began regular cargo flights to Quito for the airline requested increase to 7 weekly flights from Luxembourg to Quito operated by Boeing 747-400F aircraft and its Boeing 747-8F:
Carguera @Cargolux_Intl solicitó operar 7 frecuencias semanales desde #Luxemburgo toward #Quito con escalas intermedias con #Boeing747 ✈️ pic.twitter.com/FQ4oC59vsX

— Nicolás Larenas ✈️ (@n_larenas) August 29, 2017
On this route from Luxembourg, the airline authorized to operate intermediate points and from Quito through Amsterdam, Santiago de Chile, Maastricht, Panama, Mexico City, New York, Sao Paulo (Campinas and Viracopos), Curitiba, Bogotá, Manaus, Barbados, Fort de France, and Aguadilla Bridgetown. These scales allows the airline to achieve profitability and make their wineries are always full, leaving and loading at each stop, depending on where the demand is.
With this increase in frequency the airline positions itself as one of the main operators in Quito freighters, following in the footsteps of UPS, LATAM Cargo and Avianca Cargo.