New Ecuadorian Aviation School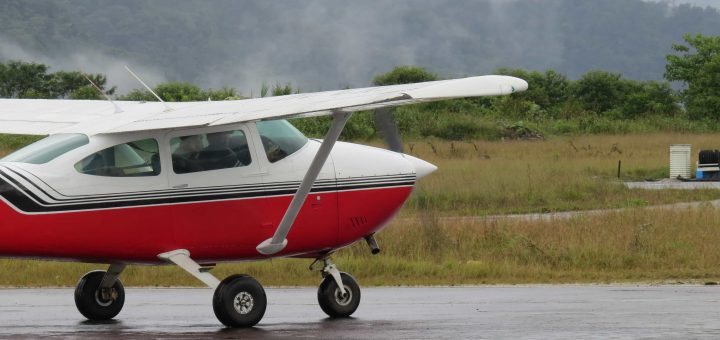 Rate this post:
Latacunga continues to take center stage slowly, this is how the new Ecuadorian aviation school, flight school, will also start flying at alternative airport of Cotopaxi.
This new flight school little is known so far. Having contacted the school by social networks, this indicated that its operating permit CNAC is the 139/2016. In which detailed: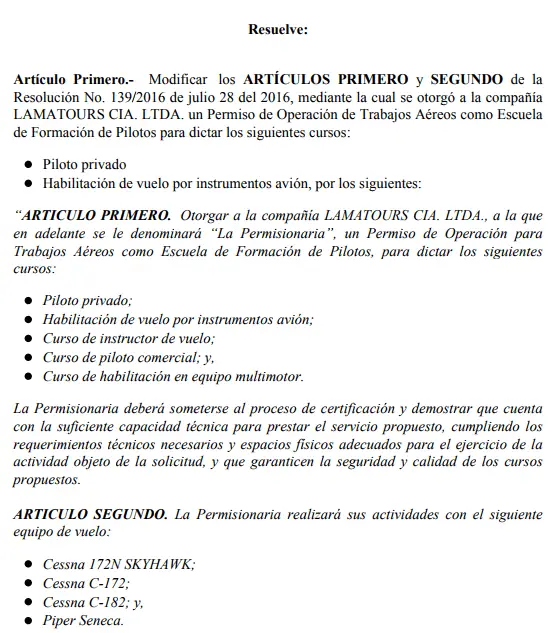 The company LAMATOURS CIA. LTDA. He obtained the operating permit aerial work as Pilot Training School, where he will teach courses private pilot and instrument rating airplane, flight instructor course, course of commercial pilot and multiengine rating course equipment. Additionally, you can carry out its activities with Cessna 172N aircraft, Cessna 172, Cessna 182 and Piper Seneca.
The company has begun making and noise in your social network Facebook, which has said it will offer lectures in Quito (offices located at the Country Club of FAE Avenida Galo Plaza Lasso) and Latacunga, while practical flights are clearly in the second longest commercial runway in the country, Latacunga.
Ecuadorian fleet Aviation School
It was learned that in a first stage, the school will operate with 2 aircraft. These are:
HC-CMF 172H Skyhawk Cessna 210 HP engine (previously recorded under the company Aeromilitec).
HC-CQI Cessna 172N Skyhawk II 180 HP engine (previously recorded under the company Sky Ecuador).
Flights in Latacunga be demanding for students and for aircraft, given the height at which the airport is located, 2,806 meters. Operation height of a school involves more powerful engines and an even more demanding for training pilots and instructors.
With the arrival of the Ecuadorian Aviation School will be two institutions operating pilot training in Latacunga, being ICALPILOT the second, but still none of the two has officially started flying.
Ecuadorian School of Aviation estimated to begin operations since early January 2018 from the hangar already assigned in Latacunga, where they are and their first 2 aircraft.
Esta Escuela ha iniciado ya sus operaciones tanto de clases teóricas y prácticas durante el mes de marzo de 2018.