He started Routes Americas 2018 in Quito, Ecuador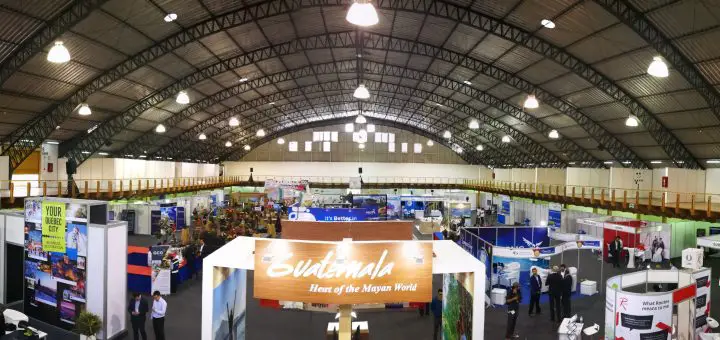 Rate this post:
Tuesday 13, started Routes Americas 2018 in Quito, Ecuador, the main aeronautical event on the continent and this will run until 15 February at the Quito Exhibition Center. This event covers major airlines, airports and tourism entities in the world seeking new business deals and investments.
Attended by over 800 delegates, 80 airlines, 300 airports, 40 tourism authorities, 20 exhibitors and more than 30 delegates from national and international press, authorities Routes, Quito Tourism, Mayor of Quito and Quiport SA given by initiated the most important industry event for the first time landed in Quito and also for the first time it did in South America.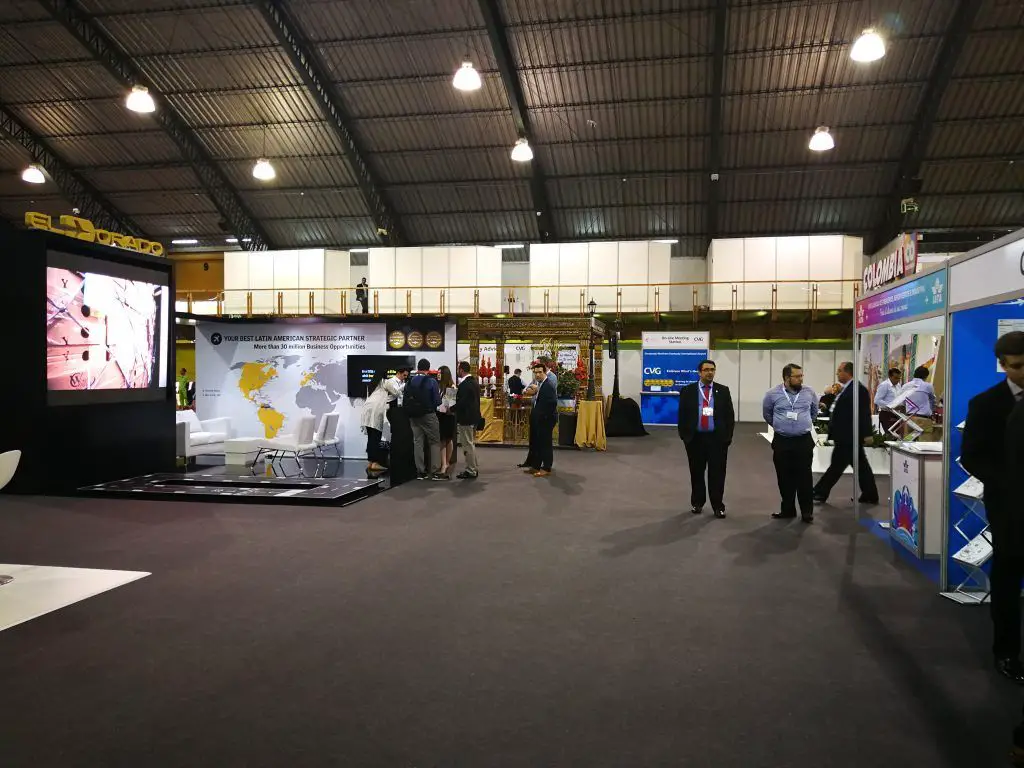 Airlines, airports and tourism authorities are under the same space in order to deepen relations, work on strategies, make themselves known and to generate potential new businesses that will be translated into a single target, new routes for everyone involved in this event.
In this space I will publish the main news that every day leave us this great event that will seek to be in this issue, key to the development of new routes piece and the arrival of new airlines to Ecuador and also, the Americas and business development in all the world.
First Day Routes Americas 2018
During the first day and after the registration of more than 700 delegates who have arrived so far the event several events and news, above all, interesting to Ecuador were given.
Routes dynamics America is divided into 2 main themes or sections. The first meetings are delegates from airlines, airport authorities and have between them in order to achieve new and potential business between them and the other lectures by great personalities from the aviation industry conferences.
On day two lectures were held, which were as follows:
A life in aviation and Latin American facing new challenges: with the participation of Nigel Mayes Senior Vice President and Product Develoment ASM with Declan Ryan Chief Executive Officer of Viva Air Ryanair development issues they were discussed and how the Viva Air Group looks to the Latin American market. At this point Declan Ryan indicated interest in continued growth in Peru, Ecuador and generate something develop business in Argentina, a country that categorized as a "gold mine". In addition, he mentioned the complexity of starting operations in Brazil, although it did not rule, but in the case of Chile, where the market is already fully covered for now.
Recovering from disasters: with the participation of Tracy Cooper Bahamasair, Andreas Lusso JetBlue, Javier Martinez Botacio Director General of ACI-LAC and Alejandro Vales Direct. In this panel the challenges facing airports to common natural disasters in America as hurricanes, earthquakes were treated, etc. The main objective of an airport before and after a natural disaster is always maintain connectivity and make it impossible for the flights are always kept safely and care personnel involved.
Advertisements first day Routes Americas 2018
In the first talk of the day which was attended by the prominent businessman and owner of Ryanair, Declan Ryan made some announcements about the future Viva Group for Ecuador.
These ads, which can be found fully in the following link:www.nlarenas.com/2018/02/se-viene-viva-air-ecuadorThey are:
Some of the 50 new aircraft Viva group will come to Ecuador.
the possibility to open the airline Viva Viva Air Ecuador opens.
and it is analyzed 3 airports in Ecuador where fly.
VivaColombia return to Ecuador, but are negotiating with airports, these could be Quito or Latacunga.
Latacunga has a great chance to catch flights VivaColombia and Viva Air Ecuador.
Second day Routes Americas 2018
During the second day at Routes Americas 2018, activity intensified and more meetings between airlines and airports were conducted in order to seek strategies and benefits to help both parties. Similarly, more lectures were performed personalities led by industry:
Panel discussion - State of the Americas region: led by Peter Cerdá Regional VP of IATA, Vice President Matthew Cornelius Air Policy at Airports Council, Nigel Mayes Senior Vice President in ASM and Maribel Rodriguez Regional Director of Southern Europe and LATAM in World Travel & Tourism Council. In this panel expected for growth in the region they were discussed figures, North America will grow by 2.3%, while Latin America will spend 4.2% to 757 million passengers. the challenges of the region, where infrastructure and technology are the main factors holding back growth, although there have been significant improvements were also discussed.
Keynote interview:Will Livsey presented by head of customer support in Flightglobal and Javier Suarez VP Network Planning and Fleet Viva Aerobus. In this interview, Javier Suarez said the strategies that have led to Viva Aerobus to be the fastest growing Mexican airline and offered seats in the Mexican market with the guidelines of flying more often and with more capacity on all routes.
Airline Opportunities in a market ready for growth:presentation by the Minister of Transport and Public Works Paul Granda, where all the benefits and changes that Ecuador has applied to enhance its national and international connectivity and opportunities in the country were discussed.
Panel discussion - Latin America's powerhouses Returning to growth:Ramiro participated in this panel Alem Co-founder of Invertur, Peter Cerdá IATA Regional VP and Chief Commercial Officer Stephen Rapp Viva Air. During this panel were addressed key issues for Latin America to succeed in being a successful case of aviation growth, a region that geography need to travel by plane, and a growing middle class will be the fundamental pillars to achieve.
Airlines Live !:by Ignacio Vallejo Chairman of Tame EP, plans to 5 years of the airline were discussed and what the immediate plans, where the sale of 5 aircraft themselves airline stands and look for aircraft in cheaper lease and unify are fleet with Airbus and ATR aircraft exclusively.
Airport privatization: what do airlines want ?:Matthew participated in this panel Cornelius Air Vice President of Policy at Airports Council International, Caetan cagne President & Chief Executive Officer Jean Lesage Quebec International Airport, Andrew O'Brian President and CEO of Quiport Corporation and Executive Vice President Jeff Scheferman Airports CCR. During this panel the 2 sides of the coin were raised, is it good to privatize in order to generate greater investment in the airport or this will generate increased costs and airport taxes?
Panel Discussion - Is low-cost the future of the Americas ?:led by Carlos Criado Commercial Director Quiport, Alvaro Leite Chief Commercial Officer in Aerodom, discussion Maribel Rodriguez Regional Director of Southern Europe and LATAM in World Travel & Tourism Council and Javier Suarez VP Network and Fleet Planning Viva Aerobus in which treated issues such as the increasing entry of new airlines but model ULLC (Ultra Low Cost carriers), the trend in countries like Canada, Chjle and Argentina, plus what should be learned from these countries as well as how traditional airlines can compete with this trend .
Advertisements second day Routes Americas 2018
Third day Routes Americas 2018
The closing day of the event continued negotiations between the participants, which will generate fruit in the short and medium term. In the negotiations, each involved suggests, such a route by one airline and the airport or destination offers the best rates for operation at the airport, benefits and even cash back for a time that is agreed between both sides, all in order to realize these businesses.
On the third day the last meetings were lived in a more intense way, everyone wanted to close deals or ready the way for new businesses or growth opportunities for both airlines and airports countries.
On the last day only a conference was held, since that day efforts focused on meetings between participants:
Masterclass: Seizing the potential of data:in this class that was led by Ilona Cambron Director of Air Service Develoment in ASM and Jeremiah Gerald Director of Air Service Strategy in ASM the importance of data analysis for airlines, information sources and the DoT, new technologies and treated opportunities that can learn the airlines of passenger information with a simple fact, the ZIP Code of your passengers.
Ads third day Routes Americas 2018
Southwest will begin flying between Kansas City and Raleigh-Durham.
Ecuador and Guatemala announced a memorandum of understanding (MoU) to develop air connectivity, cruise and tourism between the two countries. This agreement will be signed in Bogotá, Colombia in the coming days.
The 2019 edition of Routes Americas will be held in Quebec, Canada once handed Quito resposabilidad this city. The event will run from 12 to 14 February 2019.